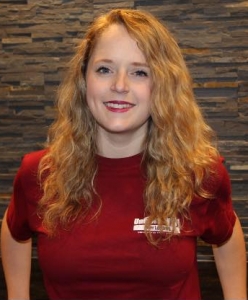 A mechanical engineering student with a love of writing and serving others, two-time Carson Scholar Julia Martirano is no stranger to managing a variety of projects. Originally from Smithsburg, MD, Julia is now a senior at the University of South Carolina.
Julia spent her summer interning with The Boeing Company's Division of Defense, Space and Security in St. Louis, MO. As a member of the F-15 Systems Engineering and Integration team, she worked in configuration management and supplier data management. Tasked with everything from assisting with supplier audits to verification on closing F-15 contracts and shadowing executives, Julia was able to experience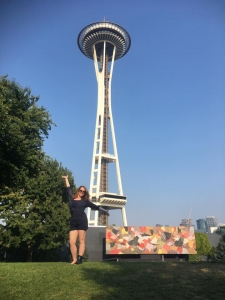 multiple aspects of working for the world's largest aerospace company. She also served on the Intern Advisor Board, where she organized educational seminars and community service opportunities for Boeing's team of interns.
Julia uses her passion for science and engineering to help others, specifically those in need of prosthesis. In her third semester with the McNAIR Junior Fellows program, she is focusing on a 3-D printing project for prosthetics for adolescents. She is also a member of Hands on Prosthetic Engineering, or H.O.P.E., a non-profit at USC that provides cost-efficient upper limb prosthetics. Julia is currently working with other students in H.O.P.E. to fundraise and apply for grants for a larger, more capable 3-D printer.
As she begins her senior year at USC, Julia isn't slowing down. She will soon be placed with her senior design team to create a prototype for improving green energy processes, planning and executing the full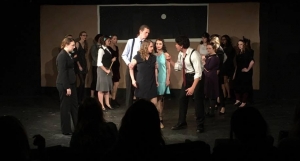 design process. In addition to finishing up her final classes, Julia serves as a University 101 Senior Peer Leader, mentoring peer leaders as they support new students' successful transition to college life. Her play written for Off Off Broadway, USC's only musical theatre group, will be performed later this fall.
After graduating in May, Julia hopes to pursue an International MBA or a Master's in Biomedical Engineering.
Julia's scholarship is sponsored by the Joseph W. Sullivan Memorial Endowment at the Barbara Ingram School for the Arts in Maryland.