In Scholars on August 1, 2017 - 2:59 pm
Become a CSF Ambassador
Are you an alumni of the Carson Scholars Fund who is looking to stay involved throughout college? Check out our CSF Ambassador Program! CSF Ambassadors are undergraduate Carson Scholar alumni who are continuing to achieve in the classroom and in the communities surrounding their colleges and universities. The goal of the CSF Ambassador Program is to connect Carson Scholars with Carson Scholar alumni to:
Increase leadership skills
Prepare youth to make a difference in their communities/schools
Create a relationship between Carson Scholars and alumni as they prepare for college
From Harvard College in the northeast to California Polytechnic State University in the southwest, our ambassadors attend a variety of colleges and universities across the country. Check out advice from our current ambassadors here.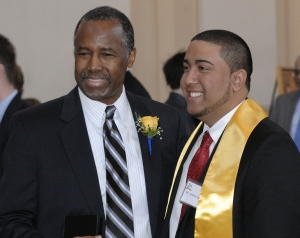 "I can well relate to those first days stepping onto campus during my freshman year and how entering this new 'world' can be intimidating for some. Anything I can do to help transition a fellow scholar into university life would be a pleasure." – Jeremy Garriga, CSF Hall of Fame Member and Ambassador
We are looking for dedicated CSF alumni to be ambassadors on campuses around the United States! If you're interested in becoming a CSF Ambassador or would like more information on how to connect, please contact Liz at liz@carsonscholars.org .