In Events on October 23, 2017 - 4:43 pm
A Night of Legends and Heroes
"We all have the capacity to be a superhero. In order to become one, you just have to find your unique power or ability and exploit it for the greater good. The cape and mask are optional accessories, but a kind heart is essential."
Friday night was full of heroes of all ages at the Carson Scholars Fund's We Can Be Heroes fundraiser to support future Carson Scholars in Maryland. From Spiderman scaling the wall to scholars in capes, it was clear that everyone was in for a fun, action packed evening.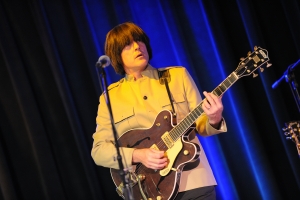 As guests filled in at TranZed Alliance in Baltimore, they were welcomed with hits from the great Neil Diamond, performed by The Mahoney Brothers' Jukebox Heroes. Throughout the night, the Jukebox Heroes entertained with their impressive tributes to music's biggest names, including The Beach Boys, The Beatles, and Elvis Presley.
The program began with some words from Hailey Cramer, 2-time Carson Scholar and CSF alumni advisory board member, who reflected on the true definition of a hero and reminded guests that they can be heroes, whether they had considered it before or not.
Hailey introduced CSF co-founders, Dr. Ben Carson and Mrs. Candy Carson. Before discussing the inspiration behind creating the Carson Scholars Fund, they recognized the legendary Tony Orlando for his enduring support of Carson Scholars over the years. Tony, who is known for his support of veterans through concerts and organizations like Snowball Express, is a longtime friend of the Carson Scholars Fund. He never fails to put on a stellar performance to raise funds for academic superstars.
The Carson's then called up four young heroes from the Baltimore area, all Carson Scholars themselves: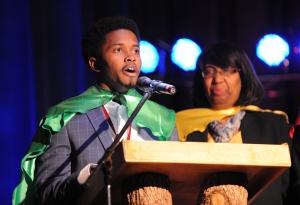 Joshua Turner, Christina Battaglia, Marisa Perfetti, and Benjamin Garonzik. Each scholar shared a different story about their accomplishments and personal heroes, but all had the same theme: a dedication to using their strengths to help those around them. Collectively, they have founded three non-profits, dedicated hundreds of hours to volunteering, play multiple instruments and still find time to consistently perform at the top of their classes.
The party really got started as music sensation Tony Orlando took the stage. The crowd came to their feet, singing along with Tony to his famous "Knock Three Times", "Tie a Yellow Ribbon 'Round the Old Oak Tree", "Candida" and more. Tony not only dazzled the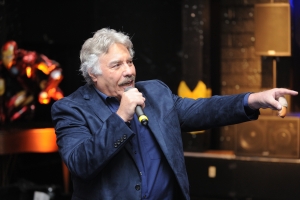 audience with his songs but he inspired with his stories.  Tony's stirring rendition of his original song, "God's Country" hit a powerful chord with everyone.  The evening ended with an exciting live auction, including a guitar autographed by Tony Orlando.
We cannot thank Tony Orlando enough for headlining an amazing night, as well as everyone who joined us to recognize academic excellence and our superheroes in the classroom. Thanks to you, we now have the funds for 40 new Carson Scholarships for deserving students right here in Maryland.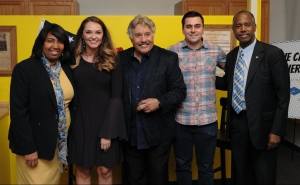 Thank you to all of the super supporters who helped to make We Can Be Heroes such a success: Dr. Nancy Grasmick, Kaiser Permanente Foundation, Pensmore Foundation, SB & Company, The Warner Companies, The Kahlert Foundation, Resource Enterprises, The Jay and Carol Jean Young Foundation, Wes and Toni Guckert, Garth and Jennifer McDonald, The Children's Guild, Fran and Betty Contino, Jennifer Gilbert, and Chief Stewart Russell. Our sincere thanks to Dr. and Mrs. Candy Carson and most of all, thank you Tony Orlando!