In Scholars on June 6, 2016 - 10:14 am
Then and Now: Alumni Spotlight – Roisin Sabol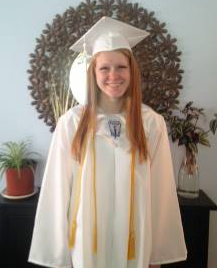 Roisin is a 2-time Carson Scholar who graduated from Oakland Catholic High School in 2015. She graduated with the highest honors and received the Bob Williams Memorial Scholarship for academic excellence and volunteer work, as well as the Horatio Alger Scholarship for academic excellence despite personal difficulty. Roisin is currently wrapping up her freshman year at the University of Pittsburgh, where she studies neuroscience and Chinese. She plans on attending graduate school to earn her M.D. or Ph.D. after receiving her bachelor's degree.
As a Dean's List student at the University of Pittsburgh, Roisin is involved is the TRIO Student Support Services Program. As a peer mentor in the program, she facilitates activities and serves as a teaching assistant in a "Right Start to College" course. She is also a member of the American Sign Language Club.
Outside of school, Roisin volunteers her time in the community as a member of the Ladies Ancient Order of Hiberians (Division 7). This group is dedicated to faith-based service and honoring their Irish heritage. She is also an active volunteer at the Children's Institute in Pittsburgh, PA. Roisin spends time caring for inpatients and transports them to different activities. She finds comfort and happiness spending time with the children.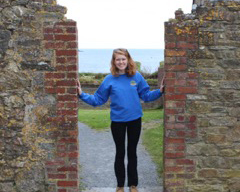 Last summer, Roisin served as an intern with the Tri-State Neurosurgical Associates of UPMC. She plans on serving in the same position this summer as well. In addition, this past semester she worked as a research assistant with Dr. Joseph Maroon where she composed scientific reports and papers. She also works part-time as a stock clerk manager at Hieber's Pharmacy and has been there since September 2012.
Roisin's Carson Scholarship was sponsored by the Carson Scholars Fund.