In Scholars on October 6, 2016 - 9:46 am
Then and Now Alumni Spotlight: Zachary Hudak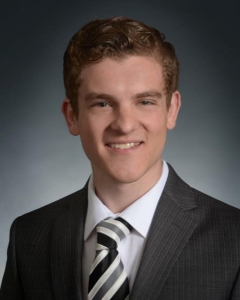 Zachary is a two-time Carson Scholar who graduated from Serra Catholic High School in McKeesport, PA in 2011. Zachary received his B.S.B.A. in finance from Duquesne University in 2014 and impressively, completed his bachelor's degree in three years!
Currently, Zachary is in his third and final year at Duquesne University School of Law in Pittsburgh, PA. He is also working as a graduate assistant for the University Honors College and the Office for National Fellowships. In this role, he assists students applying for national and international fellowships for graduate-level study and leads honors student development through various curricular programs. Zachary serves as the editor-in-chief of Joule, the Duquesne Energy and Environmental Law Journal. In this role, he aims to help continue the trend of excellent legal analysis of current energy and environmental law issues.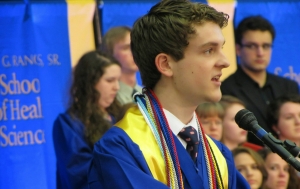 For the past two summers, Zachary has worked as a law clerk at a mid-sized oil and natural gas law firm, but also received experience in a variety of practice areas, including working with business contracts and transactional work. Furthermore, he received prestigious awards including the Duquesne University Division of Student Life Student Leadership Award, as well as a Senior Award from the Duquesne Student Government Association. These were awarded in 2014 for excellence in organizational leadership, service and academics. In addition, he earned Dean's List every semester and is a member of numerous honors societies.
Zachary's volunteer work includes fundraising efforts for the National Kidney Foundation, volunteering with the Knights of Columbus and working with the homeless through the Society of St. Vincent de Paul.
Zachary's scholarship was sponsored by the Pittsburgh Chapter of the Carson Scholars Fund.