In General on March 10, 2017 - 9:16 am
Pi Day Celebration!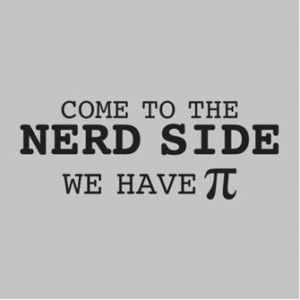 On Tuesday, March 14, the Carson Scholars Fund will be celebrating Pi Day! Pi Day is not only Einstein's birthday, but is a day to honor the mathematical symbol Pi (π), which is the ratio of the circumference of a circle to its diameter. It is observed on 3/14 since 3, 1 and 4 are the first significant digits of π. The Carson Scholars Fund wants to see how YOU celebrate Pi Day!
Share with us a photo of your Pi Day celebration and we will post it to our Pi Day Celebration photo gallery!  And guess what?  The individual who sends us the best Pi Day celebration photo will win a CSF t-shirt and the book Piece of Pi, by Naila Bokhari!  This book teaches you about pi (π) and its use in everyday life though exciting activities.
To join us in the Pi Day fun, simply:
Send us a photo in file format JPEG or PNG of your Pi Day celebration
Must be original work
Judging based off of content, creativity and quality/timeliness
Appropriate photos will be uploaded to the Carson Scholars Fund website at https://carsonscholars.org/galleries/
Deadline to submit your Pi-Day photo: Wednesday, March 15, 2017 at 12:00 A.M. EST. Please include your name, phone number and email address so we can contact you if selected as the winner. Submissions should be sent via email to Kelsey@carsonscholars.org
Whether it's discovering how pi affects your everyday life, baking a delicious pi(e), or throwing a pizza pi(e) party with friends, we want to see it! ** The individual that meets or exceeds the guidelines above will be declared the winner and will receive the book Piece of Pi and a CSF t-shirt!
We will announce the winner on Friday, March 17, 2017 on our website and social media sites (Facebook and Twitter).
Don't miss this opportunity to celebrate Pi Day with us!
**With submission of your photo, you consent that the Carson Scholars Fund has permission to use the materials.