In Scholars on April 12, 2017 - 4:01 pm
Scholar Spotlight: Andrea Chang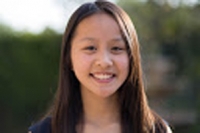 Andrea is a 2017 Carson Scholar from Woodbridge High School in Irvine, CA who dreams of becoming an artist and storyteller. Spending her free time sketching pictures for her self-authored stories, Andrea is on her way to achieving those dreams and is already being awarded for her talents.
At 11 years old, Andrea's teacher approached her about illustrating for Tiny's Grand Adventure. Written by a fellow student, Tiny's Grand Adventure raises money for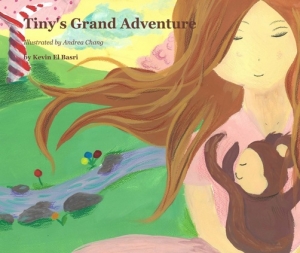 Helping Hands Monkey Helpers, a program that trains capuchin monkeys to be the hands and companions of paralyzed individuals.
Andrea and Kevin, the author of Tiny's Grand Adventure, submitted their project to Steven Spielberg's humanitarian contest, the IWitness Video Challenge. Geared towards inspiring students to creatively address the positive value in their communities, the IWitness Video Challenge was the perfect opportunity for the duo to spread the word about their project while reigniting faith in humanity. They turned their story into a video and became one of five finalists in the contest in 2014.
Two years later, Andrea chose to compete again, this time on a solo project addressing the importance of appreciating wisdom. Tell Me Your Story highlights the lives of the elderly, a group that Andrea chose to spotlight in an effort "to know people for who they are and to share it with others". Her video won third place in the 2016 IWitness Video Challenge.
In addition to her accomplishments as part of the IWitness Video Challenge, Andrea has been awarded worldwide honorable mentions for her poetry, humorous tales and pencil drawings and has two poems published in The L.A. Times. Andrea's work ethic, heart and creativity shine through in her artistic and humanitarian endeavors.
Andrea's scholarship was sponsored by The Eleni and Wolfgang Gagon Trust.