In General on September 8, 2017 - 4:08 pm
Strengthening Ties on the West Coast
As the Carson Scholars Fund's programs grow, so does our staff! Meet one of our newest staff members and learn about his role in our West Coast expansion, along with a current staff member who will lead CSF's scholarship program.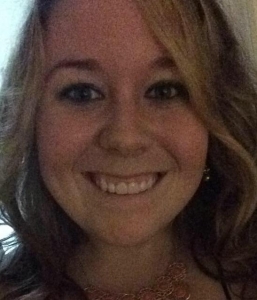 Lacey Richards, Scholarship Director
Formerly a program coordinator with both the scholarship and reading room programs, Lacey is transitioning to Scholarship Director to execute the missions of the Carson Scholars Program.
During her time at the Carson Scholars Fund, Lacey gained experience opening reading rooms throughout the country, working on the scholarship process, and planning regional awards banquets.
Born and raised in Harford County, MD, Lacey still resides in her hometown on the water. She received her Bachelor's Degree in Elementary Education from Towson University in 2012, and recently completed her Master's Degree in Health Science at Towson. Lacey loves to travel and in her spare time can be found reading, crafting, and trying out new restaurants.
Lacey is excited to expand her knowledge of the scholarship process and work more closely with CSF scholars and alumni. She looks forward to rewarding outstanding students for their hard work and humanitarianism.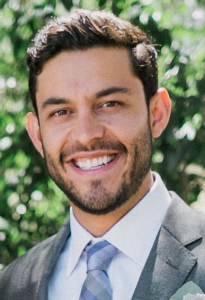 Marcos Rodriguez, California Expansion Coordinator
Working remotely in the San Diego, CA area to open new reading rooms and assist schools with the scholarship process, Marcos joins the CSF staff as our California Expansion Coordinator.
Marcos is a Teach For American alumnus, having taught third grade in Baltimore, MD while earning his Master's Degree in Education from Johns Hopkins University. He went on to teach upper-elementary in Portland, OR while also assisting his administration in curriculum support and school systems. His wife's career as a Navy physician brought them to San Diego, where he taught fourth grade for a year. He based his teaching on a foundation for a love of learning. Embedding mindsets about individual growth and the power of education, Marcos experienced great student outcomes. His passion for providing students with learning opportunities has not stopped and he will be carrying that passion to his work with CSF.
Marcos grew up in Albuquerque, New Mexico and does not miss an opportunity to go back and visit his family and re-experience that New Mexico culture. He enjoys being outside and staying active by playing golf, running and biking. Give him a book related to psychology and personal growth and he will be engaged for hours.