In Reading Rooms on December 5, 2020 - 5:25 pm
2020 National Day of Reading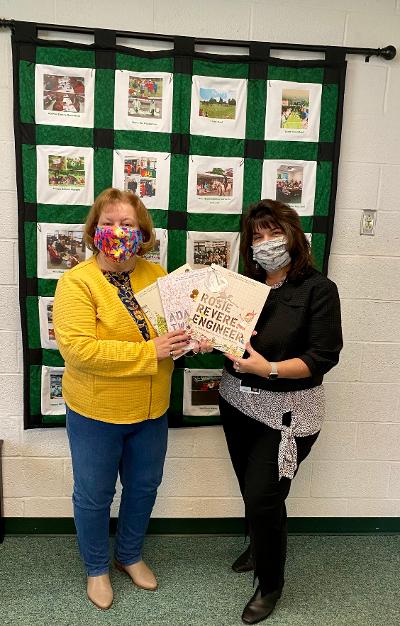 The CSF's 15th Annual National Day of Reading event was unlike year's past.  This year's event, held during the week of November 16th, was "supersized" and showcased three stories by children's author Andrea Beaty.  The stories included:  Ada Twist, Scientist; Iggy Peck, Architect: and Rosie Revere, Engineer.  The event kicked off with a special video message from CSF co-founder Mrs. Candy Carson.  Mrs. Carson shared the importance of reading every day and encouraged emerging readers to build their reading muscles.  The books center around students in Ms. Lila Greer's classroom.  The protagonists are intelligent, curious, humorous, and share a passion for STEM (science, technology, engineering, mathematics).  The stories illuminated some of the characteristics needed in STEM fields.  Students were delighted to discover that they already possess many of the characteristics including the desire to learn, determination and overcoming fears.  Students also had the ability to do book-related activities provided by the CSF.  This year's literacy event took on special significance as it was a way to connect and unite students and teachers through literacy.
Here are some insights from National Day of Reading:
"Life might have its failures, but this was not it.  The only true failure can come if you quit."
– Rosie Revere, Engineer.
"They [characters] are inspiring. There aren't many books about girl engineers."
– Adrian 5th grade, West Side Elementary
Photo above: After reading our featured stories virtually to third graders at Wolfsville Elementary in Myersville, MD,  Marlene Young, the school's reading room sponsor, stopped by the school to present Principal Linda Stuart with copies of the books for the school's Ben Carson Reading Room.