"This is gonna be the best summer ever! We'll ride down every road, see the whole world together! It'll be amazing!" – Luca Paguro
The Carson Scholars Fund's 250th Ben Carson Reading Room, located in Midland, Texas, is inspired by the 2021 Disney Pixar movie "Luca."  The backdrop of this reading room is the picturesque Italian Riviera.  Several scenes from the movie are brought to life in the expansive (28' x 43′) reading room.  Students can set their imaginations asail in a three-person canoe.  For those who prefer to stay ashore, they can spend time in the bistro with a sweeping view of the entire reading room.  Others may choose to stretch out on top of a loft beneath the glow of twinkling lights or nestle under the loft on comfy pillows shaped like tree stumps.  One of the central features of the reading room is a book fountain.  Students thirsting for knowledge can take a sip or immerse themselves in a good book surrounded by soft blue pillows resembling calming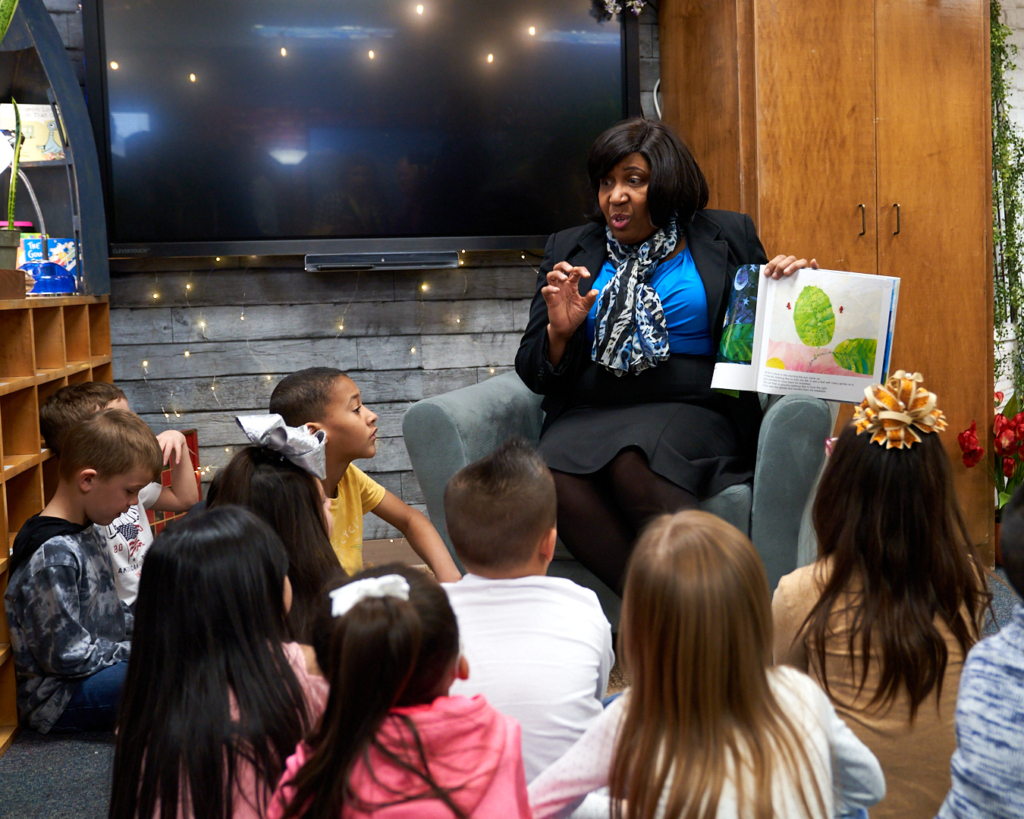 waters.  No matter where students choose to read, they will find an abundance of books.  The reading room has an extensive collection of over 1,000 books meticulously curated by the school's principal, reading interventionist, and reading room book committee members. 
Mary Anne Benton, a retired educator and Midland community member, led the charge for this reading room.  Mary Anne worked diligently to secure the funding for the CSF's 250th reading room and hand-picked Henderson Elementary to be the recipient of the reading room.  Her enthusiasm for the project brought individuals and organizations together to secure the resources needed to create this work of art.  This room was made possible by the Ken W. Davis Foundation, the Henderson Elementary PTA and caring community members.
The Henderson Elementary reading room is sure to inspire Midland's young scholars.  They are learning the importance of reading and like the movie protagonist so elegantly articulated, "We can go anywhere, do anything" inside the pages of a book.
The CSF is honored to welcome Henderson Elementary into our Ben Carson Reading Room family.  What started as one reading room in 2000 in Aberdeen, Maryland has blossomed into a network of 250 reading rooms serving students across the county. This milestone would not be possible without the support of our reading room sponsors and dedicated educators.  We send a heartfelt thank you to all who have traveled with us on this journey.