In General on December 9, 2019 - 12:11 pm
A Successful Giving Tuesday 2019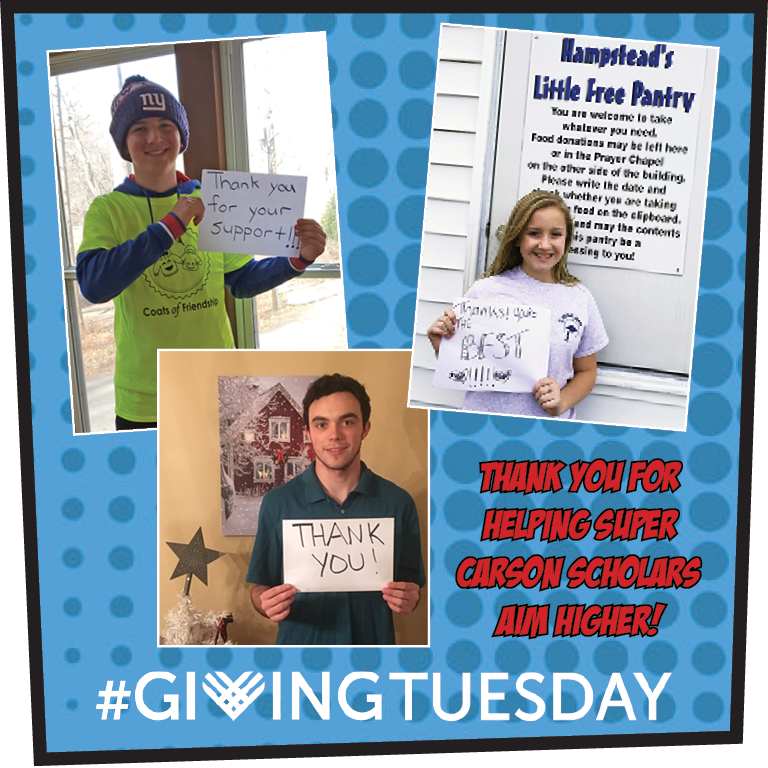 Giving Tuesday is a global movement to encourage and inspire people to join forces to transform communities and the world.  Donations in 2013 were around $27 million, and in 2019, analysts are expecting donations to exceed $500 million to charities around the world.
At the Carson Scholars Fund, we reached out to you and asked you to help us raise $15,000 to support our initiatives on #GivingTuesday. Through direct mail, our website, social media and email, we spotlighted our superheroes (our scholars).  We asked you to put on your superhero cape and support youth education.  As always, you did not disappoint.  We are so pleased to share that we exceeded our goal and raised over $18,000.  To make it even sweeter, an amazing anonymous donor agreed to match our Giving Tuesday donations.
Thanks to you, the Carson Scholars Fund raised over $37,000. We are so grateful!