In Uncategorized on April 18, 2019 - 9:48 am
California Dreams Come True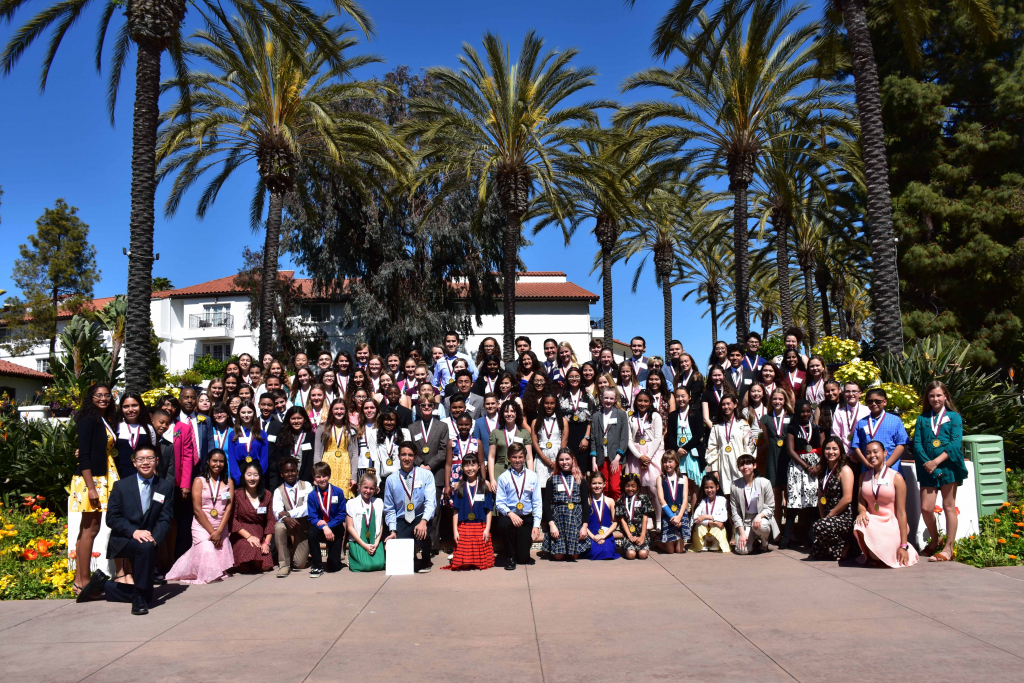 The sprawling Omni La Costa Resort in Carlsbad, CA played host to the 2019 West Coast Carson Scholars Awards Banquet on Saturday, April 13.  This year, 117 new Carson Scholars and 113 previously recognized Carson Scholars from Alaska, Arizona, California, Colorado, Hawaii, Idaho, Minnesota, Nevada, New Mexico, Oregon, Utah, and Washington were honored in sunny California at the 8th Annual West Coast Awards Ceremony.  The always professional and energetic Heather Myers, morning News Anchor for CBS News 8, emceed the celebration for the second year in a row.  After the dramatic processional of the 2019 Carson Scholars, 4th grader Emily Diaz opened the afternoon with the Pledge of Allegiance.  Escorting Mrs. Candy Carson was 6th grade dynamo Melinda "Michi" Synn.  After delivering her welcome, Mrs. Carson directed the audience to view Michi's impressive performance on NBC's Genius Junior.   Spectators were mesmerized as Michi spelled profoundly difficult words backwards, with just vowels or just consonants, under the pressure of a timer.  Next, 8th grader Liberty Floyd delivered the blessing to attendees and performed a stirring rendition of Amazing Grace on her harp.  There was no doubt that the day was quickly shaping into a memorable occasion.  During lunch, Matt Kyle Bermudez dazzled the audience with a mix of classical and modern pieces on the piano.
The day would not have been possible without the generosity of Eleni and Wolfgang Gagon.  Their life story of overcoming adversity and building the American Dream was presented in a short video and further emphasized by friend and trustee Beth LeFriant.  The majority of the scholars being honored were supported by the Gagon legacy gift.
The Leadership Award was presented to Dr. Bennet Omalu, who is best known for identifying Chronic Traumatic Encephalopathy (CTE) in football players and athletes in high contact sports. Nigerian-born Dr. Omalu shared his life story and lessons to the Carson Scholars.  His message to be the best version of oneself resonated with the high achievers in the room. Dr. Omalu's escort, Sabrina Smith, a junior from Ocean View Christian Academy, shared her essay chronicling her struggle recovering from concussions.  Her courageous essay served as inspiration to always seek the silver lining in adverse situations.
Next, Kristin Berry, a junior from Long Beach, CA, had the honor of introducing Dr. Carson to the stage for his keynote address. Sharing the inspiration that his mother, Sonya, instilled in him to read, Dr. Carson encouraged the audience to reach for the stars and to THINK BIG.
Candy highlighted some West Coast milestones including the creation of 16 new THINK BIG Reading Rooms and the celebration of the 200th Reading Room this past February.
At last, the room buzzed with bliss as the 2019 new and recognized Carson Scholars were honored on stage.  Carson Scholars were acknowledged for their high academic achievement and exceptional community service projects.  Families, educators and friends celebrated the future leaders.  A group photo was taken in remembrance of the special day.