In Reading Rooms on February 22, 2019 - 12:59 pm
Candy Carson Shares her Journey to 200th Reading Room Opening – Part 1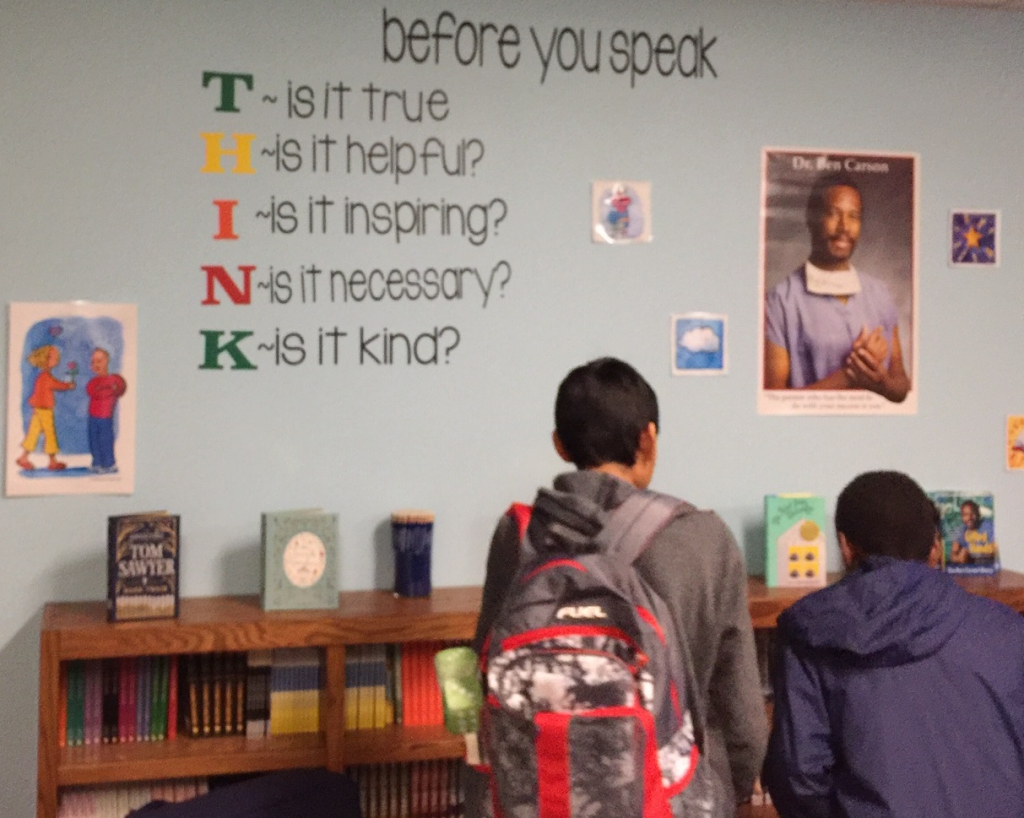 Co-Founder Candy Carson shares her reflections on her journey to open our 200th reading room. The first stop was the opening of the THINK BIG Reading Room on February 20 at The Learning Choice Academy – Chula Vista.
After warm greetings from Ana Knudsen, administrator for the unique school, 11th grader Samantha Davila shared her thoughts on reading and its importance in her life and how "the amazing adventures and memorable moments helped shape me into the person I am".  She even shared about how important it is to sniff a book to "enhance the experience"!  There's no inspiring smell like it!
The 4th and 5th graders led by their teacher Nick Ferrantello on guitar then shared a lively original song about THINK BIG, followed by teacher John Neth's (also on guitar) 1st and 2nd graders with another original song:
"Picture a place where you can be
Happy, safe, secure, and free
Picture a place where you can grow
And learn all the things you want to know…You will be at TLC!"
Next, a particularly inspiring part of the ceremony…several elementary students received special certificates identifying them as earning the designation of "Reclassified Fluent English Proficient learners" after having been "English as a Second Language Learners"
Dr. Carson addressed the assembly in a video and Mrs. Carson spoke about the power of the brain and how reading helps develop one to be the best they can be.