In Reading Rooms on February 25, 2019 - 1:41 pm
Candy Carson Shares her Journey to 200th Reading Room Opening – Part 2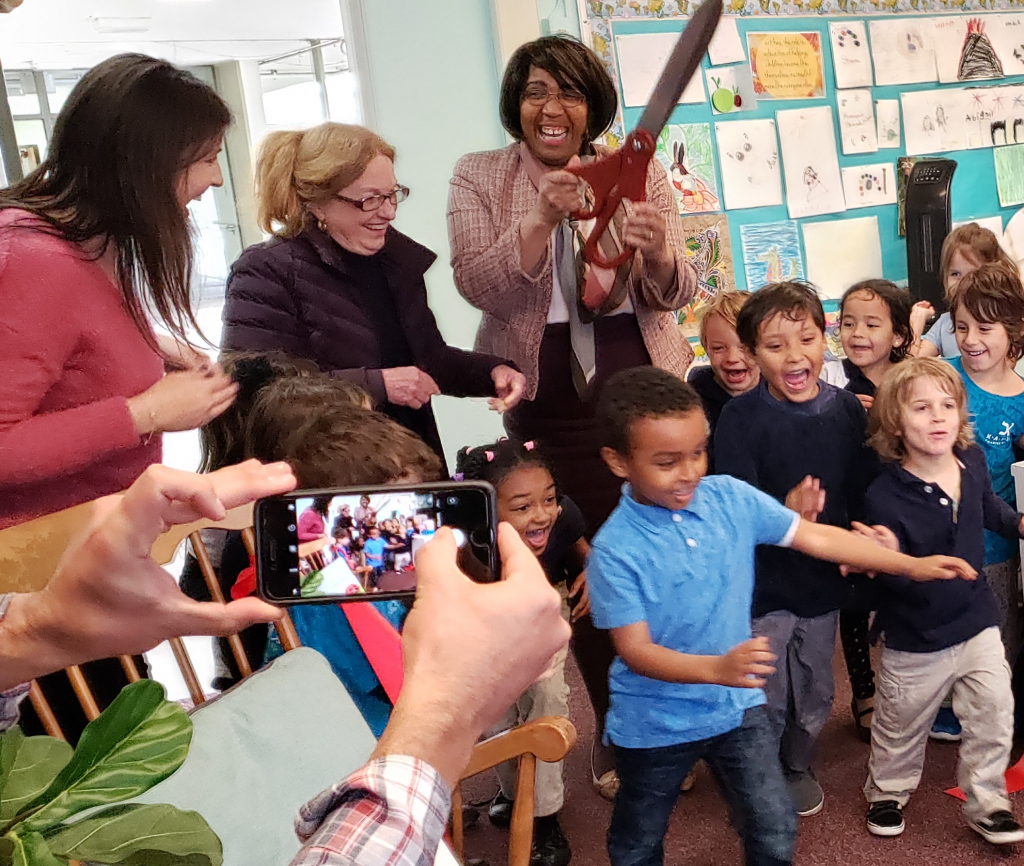 Co-Founder Candy Carson shares her reflections on her journey to open our 200th reading room.  The second stop was the opening of the THINK BIG Reading Room on February 21 at The Kavod Charter School in San Diego.
Kavod is a dual language elementary and middle school.  Kavod, pronounced (kah-VODE) is the Hebrew word for honor and respect.
Principal Greenland opened the program with welcome to everyone. The first group to perform was the transitional kindergarten combined with kindergarten in a performance about books building a better tomorrow.
Towards the end the catchy tune the children chanted included, "you got to read…baby…read!"
Next was the first graders' song with hand and body motions about one of their favorite books, Mrs. Wishy-Washy!
Mrs. Carson followed with facts about the brain and its capacity to learn, encouraging the children to be the best they can be.
Mrs. Beth LeFriant then came forward to introduce the school children to their "adoptive parents", the generous donors Eleni and Wolfgang Gagon. The Gagons came to this country barely speaking any English, but used their opportunities to become successful and to help others, including sponsoring reading rooms!