In Reading Rooms on February 26, 2019 - 3:09 pm
Candy Carson Shares her Journey to 200th Reading Room Opening – Part 3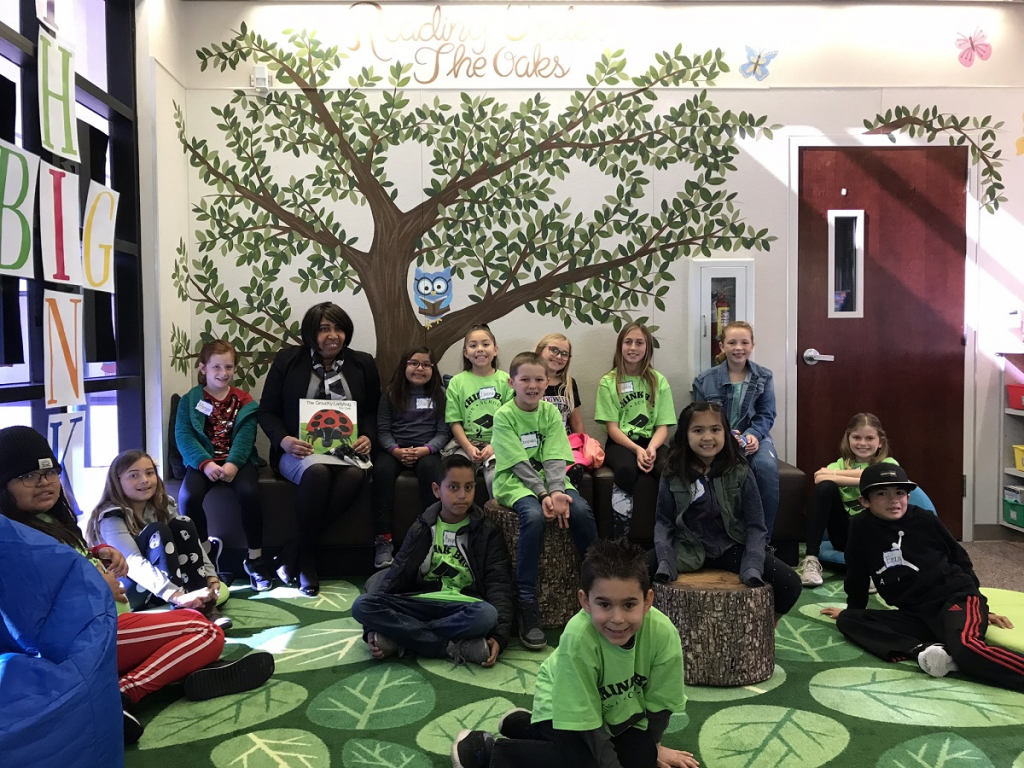 Co-Founder Candy Carson shares her reflections on her journey to open our 200th reading room.  The final stop was the grand opening of the 200th THINK BIG Reading Room.
Last Friday, February 22, at Twin Oaks Elementary School, home of the 'Coyotes" in San Marcos, CA the campus was overflowing with expectancy!  Southern California is known for its balmy, sunny days, but this day was one to remember!  At 40 degrees, the chill was only in the air, because the campus was completely ablaze with excitement!  This would be the site for the 200th….and I repeat with amazement…the TWO HUNDREDTH!!…Think Big Reading Room in the United States of America!
The program was cordially opened in the courtyard of the campus by Principal Sylvia Ventura-Jacobsen who introduced music teacher Jessica Willmering who led the entire assembly in "The Star Spangled Banner."  But she not only sang, she signed!  And all the student body was standing at attention facing her, singing and doing sign language right along with her! Kindergarteners too!
She also led the students in a performance of thanks with the song "I Like a Good Story" What an impressive start to an impressive day!
See the rest of the program online:  https://www.facebook.com/CarsonScholarsFund/