In Reading Rooms on October 21, 2019 - 10:34 am
Clifford O. Taylor Elementary Opens Reading Room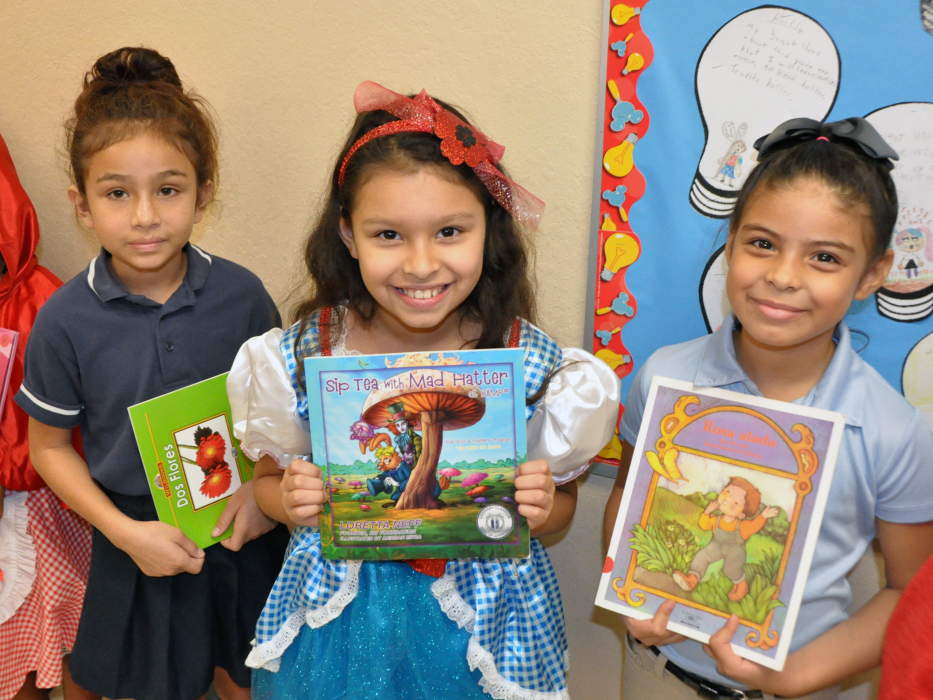 Thanks to a generous donation from Donna Foley Winterson and Congressman Mark Foley, Clifford O. Taylor/Kirklane Elementary School opened their very own Reading Room on September 9. The opening day ceremony and ribbon cutting was attended by several local dignitaries including the town's mayor, the school's first principal, Clifford O. Taylor, and Carson Scholars Fund co-founder, Mrs. Candy Carson. The ORFF ensemble played "Under the Sea" and "Baby Shark" before both Mrs. Carson and Mr. Foley delivered inspiring messages to the students.
Students dressed as their favorite literary characters lined the hallways to the reading room. Not a detail was missed in the under the sea-themed room. Three colorful murals featuring various sea creatures including a shark, a smiling dolphin, a treasure chest filled with books and a pair of sea turtles adorn the walls. Comfortable bean-bag chairs shaped as sharks' mouths encircle cozy rugs alongside a free-standing boat built to be the perfect spot for students to cuddle up with a book.
Click here to view photos from the opening.