In Scholarships on January 26, 2018 - 2:20 pm
Donor Spotlight: John Sheppard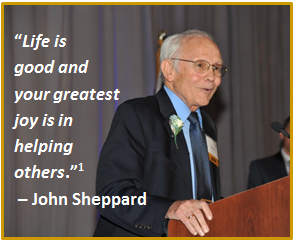 Carson Scholars Fund (CSF) friend and supporter John W. Sheppard is a third-generation native of Lee County, Florida. He graduated from the University of Florida with a BA Degree in 1953 and Juris Doctor Degree in 1956, serving as editor of the Florida Law Review while in law school. He entered law practice in 1956, but left shortly after to serve in the United States Army Infantry for two and a half years. He is past president of the Lee County Bar Association and past chairman of the 20th Circuit Grievance and Judicial Nominating Commissions.
About 20 years ago, Mr. Sheppard was first introduced to Dr. Ben Carson when Dr. Carson spoke at a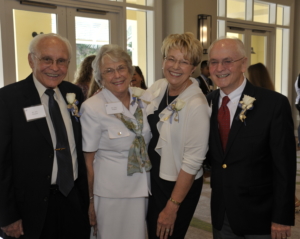 Prayer Breakfast in Fort Myers, FL. Mr. Sheppard recalled that he was taken by Dr. Carson's "brilliance, his accomplishments, and his faith". Mr. Sheppard was later reconnected with CSF co-founders, Dr. and Mrs. Carson, when his friend, Dr. Bill Frey, introduced him to the organization.
"Some 12 years ago my close friend Dr. Bill Frey introduced me to the Carson Scholars Program. Once I learned its purpose, its requirements, and its scope I knew I wanted to be a part of it. I joined with Bill in assisting in organizing a chapter here in Lee County, FL. We were determined to endow one school jointly with Bill, and a second school that I attended in the late 1930's and early 1940's, Thomas A Edison Park Elementary School," – Mr. John Sheppard
Mr. Sheppard has not only significantly impacted students of Lee County through the CSF, but he has also been involved with many other civic and charitable activities throughout his life. He has devoted much of his time to supporting children especially through the Golisano Children's Hospital. Not only has Mr. Sheppard and his wife provided the sick children with teddy bears for over 20 years now, but they are also heavily involved in the completion of the new seven story chapel at the hospital. In 2000, Mr. Sheppard was recognized as "Humanitarian of the Year" by the American Red Cross and is the Guinness World Record holder for most pints of blood donated. Mr. Sheppard was honored for donating nearly 40 gallons of blood and has set an incredible goal to increase his amount donated to 45 gallons. Most recently, he was recognized as 2016 People of the Year Luminary award winner. In his video for the 2016 People of the Year Luminary Award, Mr. Sheppard declared, "what is important is family, friends, love, service, and care…I wake up every day just thinking, 'What can I give back to somebody?'"1.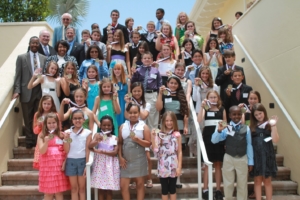 The Carson Scholars Fund is fortunate to have such a caring and successful humanitarian supporting our Lee County Chapter. Mr. Sheppard has made a lasting impression in the area and the CSF will be forever grateful.
"I have continued to be involved with and am honored to be a small part of the wonderful program named for two persons I greatly admire and respect, Ben and Candy Carson." – Mr. John Sheppard
1 News-press.com (2016, December 21). Meet John Sheppard: 2016 People of the Year – Luminary winner. www.news-press.com/videos/news/2016/12/21/meet-john-sheppard:-2016-people-year-luminary-winner/95715388/.