In Scholars on June 25, 2018 - 1:27 pm
Meet CSF's Summer Intern
We are excited to welcome Connor Martin to the CSF staff as a summer intern! Learn more about some of Connor's favorite things and future plans.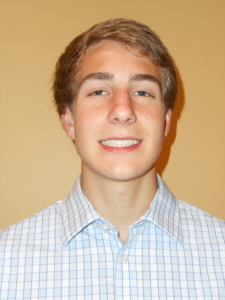 School:  Dulaney High School, Class of 2018; attending University of Maryland – College Park in the fall
Year(s) Awarded the Carson Scholarship: 2017, 2018
What are your career aspirations? Job in the business realm, related to either finance or marketing
Favorite Book: We Were Here – Matt de la Pena
Favorite Movie: Point Break (2015)
Favorite Food:  Fried eggplant
What's a quote or a song that you can relate to?  Lay It All On Me – Rudimental
What has being a Carson Scholar meant to you? That I am a very fortunate person, as many people aren't given the opportunities that I have.
Best piece of advice you've received: Be nice.