In General on November 14, 2018 - 3:03 pm
Meet Jen, Carson Scholars Fund's Scholarship & Communications Coordinator
Jen recently joined the Carson Scholars Fund staff as its Scholarship and Communications Coordinator.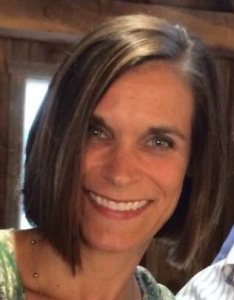 She comes to us from the world of education, in which she most recently served as Public Information Specialist for Southern York County School District in Glen Rock, PA. She is excited to join the CSF team and contribute her talents and energy to an amazing cause supporting education and literacy.
A Pennsylvania native and southern York County resident, Jen grew up a competitive athlete in swimming, track and field, and field hockey. It was her passion for creativity that inspired her to continue her education at Ithaca College, where she studied art and communications and was a graphic design intern for four years.
Jen enjoys spending time with her family, pursuing her fitness goals, and dressage riding, an equestrian sport. She is always in the midst of a fictional novel, preferring reading over television watching.