In General on March 12, 2021 - 9:33 am
Meet Rachel, the Carson Scholar Fund's Newest Staff Member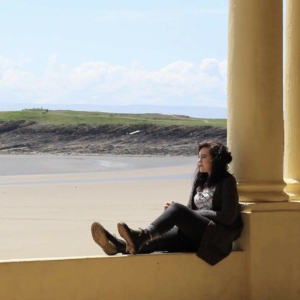 Rachel has recently joined the Carson Scholars Fund staff as the Communications Coordinator. She is hitting the ground running by designing program books and helping organize and create social media campaigns.
Rachel is a recent graduate with a Bachelor of Science from Towson University's Electronic Media and Film department. In her time at Towson she was able to write, fundraise for, and direct her thesis film as well as write a feature-length film. She has experience working as a freelance filmmaker and creator for ESPN, Comcast, and Netflix as well as various DMV area musicians on their music videos. She continues to freelance as an illustrator and designer in her personal time.
Rachel has volunteered at the Maryland SPCA where she ended up rescuing her little grey cat, Finn, named after the character FN-2187 after she saw The Force Awakens. One of her favorite quotes is from Han Solo in Star Wars Episode V: The Empire Strikes Back: "Never tell me the odds." She loves spending her free time watching movies, listening to podcasts, and illustrating.