In Reading Rooms on February 12, 2020 - 10:52 am
New Reading Room Opens in Orange Glen Elementary School in Escondido, California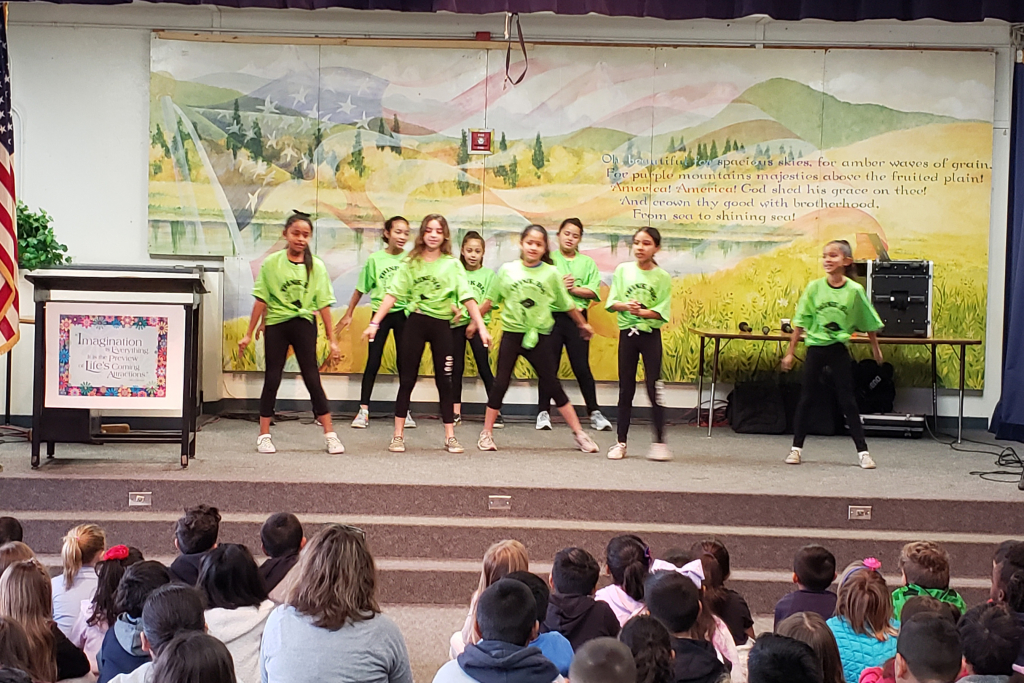 February 3rd was a special day for the students and faculty of Orange Glen Elementary School as they celebrated the opening of their new reading room. Their garden themed room is decorated with beautiful green faux plants, finger puppets to encourage reading, and a comfortable canopy for students to sit inside and read. The opening day ceremony was jam-packed with exciting performances. The Orange Glen ASB Officers opened by leading the crowd in the Pledge of Allegiance. The principal, Mrs. Crooks, followed with a beautiful welcome speech. CSF Co-Founder, Candy Carson, took the stage and gave an inspiring speech about the importance of reading. To close, the fourth grade cheer squad showed off a spectacular routine and the kindergarten class sang the Orange Glen School Song. After the program, everyone moved into the garden to celebrate the official ribbon cutting.
Thank you to our generous donors, Eleni and Wolfgang Gagon, for making this reading room possible.
Click here for photos from the opening!