In Reading Rooms on February 18, 2020 - 7:44 am
Northboro Elementary Opens Candy Land-themed Reading Room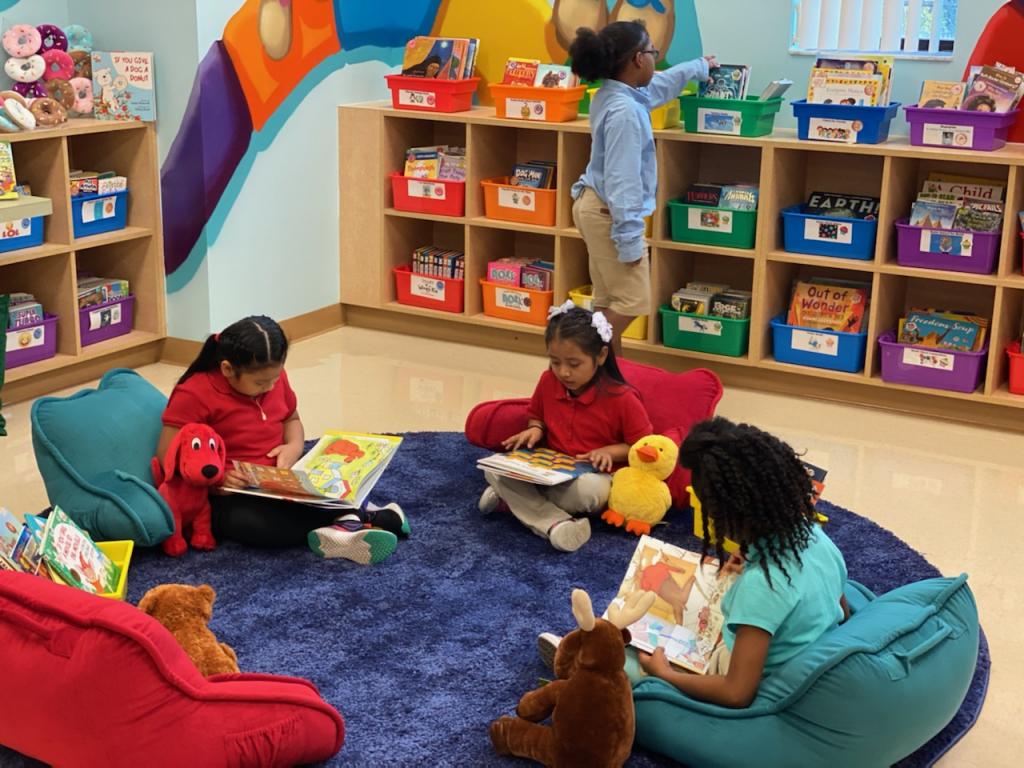 A sweet adventure awaits students at Northboro Elementary School in West Palm Beach, Florida.  On January 31, students, teachers, administrators and esteemed guests gathered to celebrate the opening of the school's Candy Land-themed Ben Carson Reading Room.   One of the highlights of the ceremony was a musical selection by the Northboro Elementary Chorus.  Special guests included the Mayor of West Palm Beach, Keith James, and CSF co-founder, Mrs. Candy Carson, who encouraged the students to never underestimate their brilliant minds.
After the ceremony, guests were escorted to the reading room.  The moment you enter the room, you are transported to a life-size version of the classic children's board game, Candy Land.  The furniture and décor committee did an outstanding job incorporating elements of this nostalgic game into the reading room.  The game pieces, including the Gingerbread Kids, adorn the walls.  Reminiscent of the board game, a winding, linear track of red, green, orange, blue, yellow and purple meanders its way around the reading room walls.    Complementing the décor is Dr. Carson's "Think Big" acronym, decorated in candy cane colors.  The room has bright shag rugs, numerous seating options and plush candy-shaped pillows making it an inviting place for young students to curl up with their favorite books.
The Northboro Elementary Reading Room is sponsored by Rybovich.  This is the first reading room to be sponsored by the organization.  Savannah Bennett, Marketing Director of Rybovich, attended the opening and shared this thought: "Rybovich is proud to partner with the Ben Carson Reading Project to bring a reading room to our neighborhood's Northboro Elementary School.  It is our hope that this new reading room will encourage students to expand their imaginations and develop a deep love for learning through reading."
Click here for more photos from the opening!