In Scholars on September 30, 2020 - 8:27 am
Scholar Spotlight: Lasya Daggumati
This week's scholar spotlight features Lasya Daggumati, a 2020 Carson Scholar from Chesterfield, MO.  Lasya is the founder and president of her local chapter of the National Alliance on Mental Illness, an organization designed to inform people about mental illnesses and focus on how to overcome the major stigma barrier.
Losing her grandmother to Glioblastoma Multiforme, a neurological tumor, motivated Lasya to work towards becoming a neuro-oncologist – a goal that she's had in sight since third grade.  In tenth grade, she discovered which mutated pathways were most involved in developing the tumor and, because of her research, earned an internship at Washington University's School of Medicine and a spot as an oral presenter at the International Young Researchers' Conference in Tokyo.  In her free time, Lasya enjoys learning languages, practicing the traditional dance, Andhra Natyam, volunteering in the radiology department at St. Luke's Hospital, and being involved in various STEM-oriented clubs.
The CSF virtually "interviewed" Lasya about her work with the National Alliance on Mental Illness.  Read on to learn more about her impactful work in the mental health field.
 What inspired you to be a part of the National Alliance on Mental Illness?
Growing up in a community where mental health is viewed as taboo had a profoundly negative effect on me.  As a child, the question "why can't our brain get hurt just as our knee gets hurt when we trip" always used to be in the back of my head.  However, I didn't understand how complex and vital mental health actually was until I got to high school and realized that everyone should know the importance as well.  That's when I decided to start working with the representatives at the National Alliance on Mental Illness (NAMI) with a hope to end the stigma in our society while raising awareness of the issue.
 Please share a little more information about your specific work/role with the National Alliance on Mental Illness?
As president and founder of the chapter, two of my peers and I worked directly with the NAMI St. Louis representatives.  We came up with ideas to support the St. Louis chapter and the Marquette chapter.  For example, when NAMI St. Louis was in need of money, we hosted a fundraiser by teaming up with the Marquette Tennis team.  We raised a total of $1001 which was phenomenal.  Similarly, during suicide prevention month, we made over 1000 green ribbons to distribute at our school to raise mental health and suicide prevention awareness. Even during the pandemic, our club members recognized that depression rates were going up due to extended periods of isolation.  Hence, we decided to interview local mental health professionals to gain insight into how to stay mentally and physically healthy during tough times.  We then provided access to these interviews using various platforms and received immense admiration.  We can't wait to work on new and evolving projects in the future!
What is one of the most challenging parts of working on this project?
Stigma is a big issue when it comes to mental health.  Finding the students that were as committed as we were was difficult, but once we found them, ideas and projects started working out themselves.  Sometimes the projects, such as the fundraiser, seemed too large in scope for us, which initially scared us.  Having a small group with such big goals seemed a little unreasonable for us.  But we understood that by teaming up with groups that had similar goals made things so much easier which made us realize the value of collaboration in everything we do.  Here-on-forth, we started collaborating with so many people whether that be NAMI St. Louis, the guidance office, other clubs at school, or local psychiatrists.
What has been the most rewarding part of working on this project?
Seeing the impact we made and will continue to make always inspires me.  Although the effects aren't always measurable, the kind words we receive give us the assurance that we are helping someone out there, even if they are a thousand miles away.  At the end of the day, I can always look back at the number of connections and friendships I made with the numerous club members and healthcare professionals.  These connections have made me understand the importance of a healthy and happy community. I can't wait to utilize the myriad of skills I gained in other settings.
What are your goals for the future, not related to the current projects you are working on?
I plan on majoring in neuroscience or psychology in my undergraduate school and becoming a doctor thereafter.  After researching at Washington University for over 2 years, I realized that I have a huge passion for research as well, so I hope to open my own laboratory or continue my research interests in the future.  In fact, I am really interested in finding a treatment, if not cure, for an aggressive brain tumor called Glioblastoma Multiforme.  On a different note, I hope to continue working on all of my passion projects and service in college and after because that is something that defines me and makes me who I am.
 What would you say to motivate younger students to get involved in service work?
Although service work may not be of interest to everyone, it is one of the most rewarding experiences I have had.  Some of my experiences have allowed me to learn from a wide variety of people, allowing me to look into new perspectives and grow as a person.  I would suggest looking for opportunities where you can learn and have fun.  These experiences are a way to connect with people and find a common ground.  These experiences will not only be wholesome but also didactic as they allow you to dig deeper into finding your true passions and personality.
Lasya recognizes that none of her accomplishments would be possible if it weren't for her family, friends, and teachers.  She would specifically like to thank her parents for never stopping her from doing what she is passionate about, regardless of what society thinks.  The independence and assurance they give her has allowed her to conquer whatever she is fighting for with an open mind while taking pensive decisions.  Her teachers have given her so much support by providing her with the best resources and ideas available at school.  And lastly, her friends – without them, she wouldn't have the constructive criticism and motivation she needs in order to constantly improve the projects she is working on!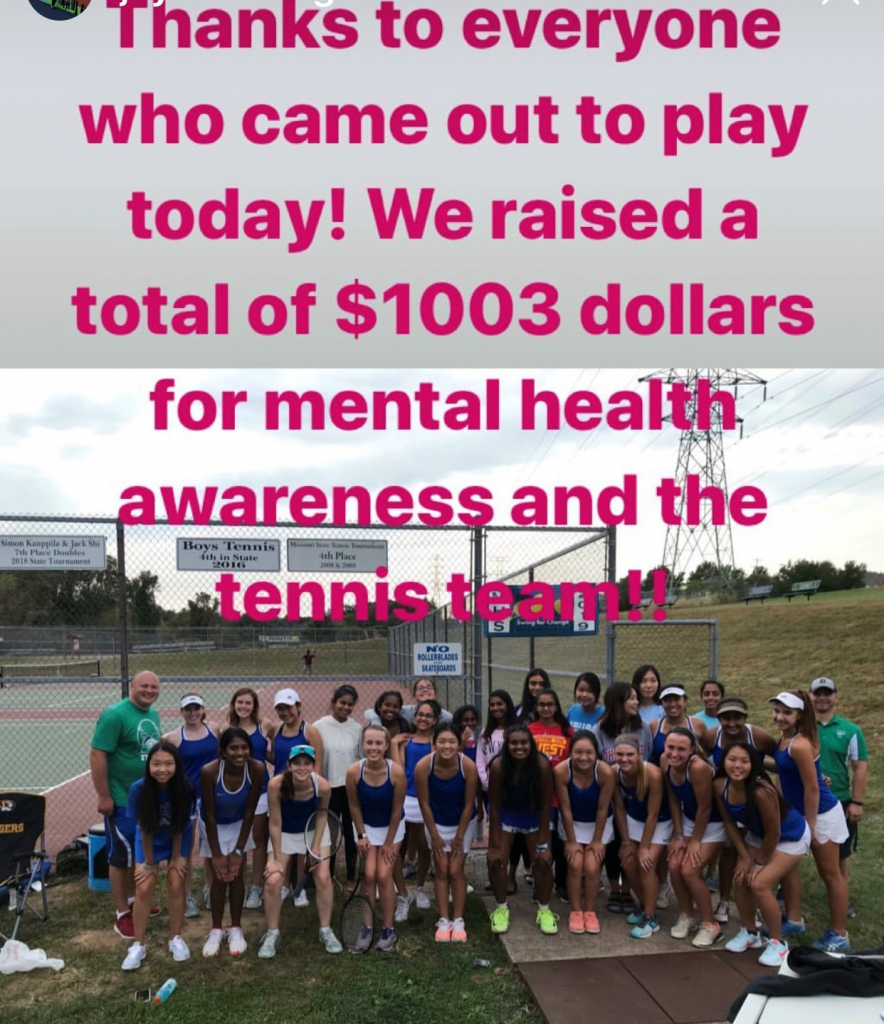 This is a group photo we took during our mental health fundraiser where we raised $1003. We teamed up with the girls tennis team so there are NAMI members and tennis players in the picture!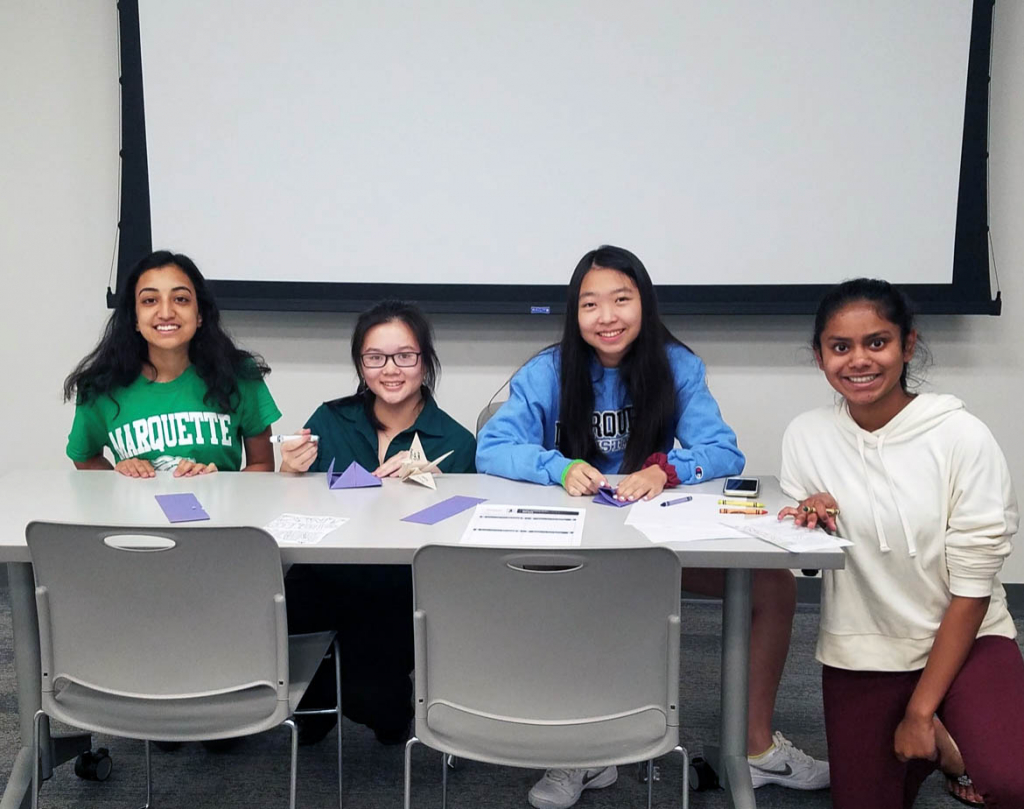 This is a picture we took after we hosted an event at the library where we organized for a mental health professional to come speak.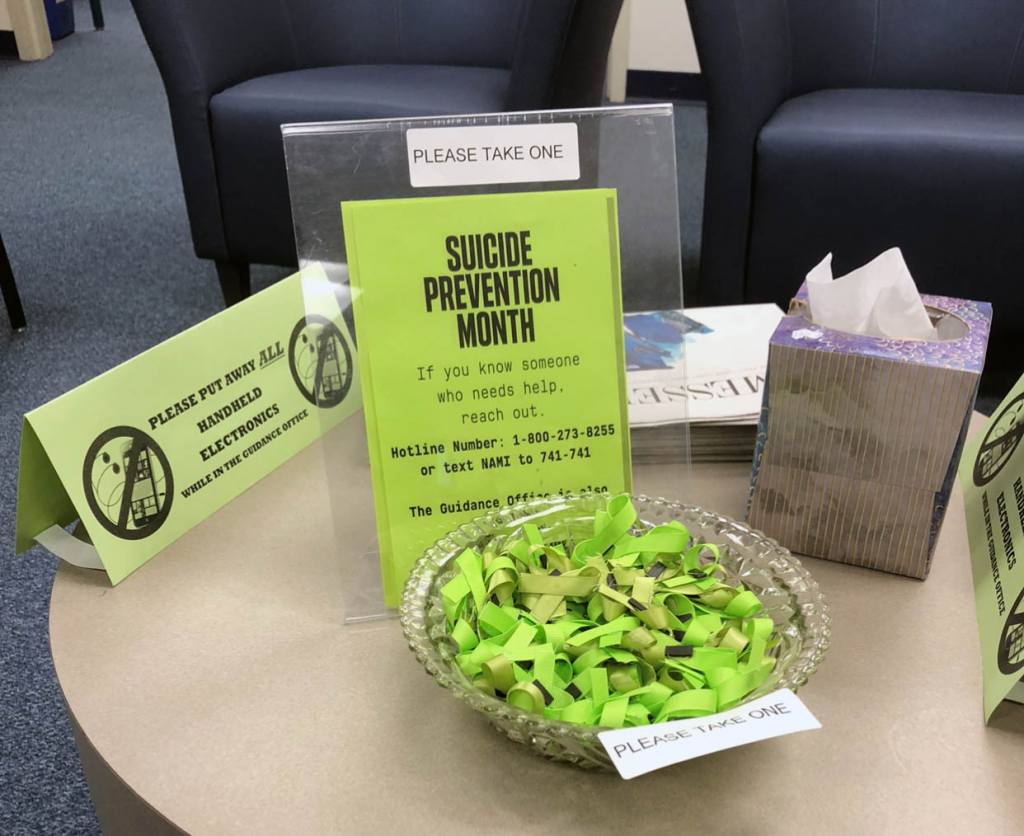 During suicide prevention month, we made over 1000 ribbons to distribute to all teachers and counselors. This is a picture of how the ribbons were displayed at the guidance office.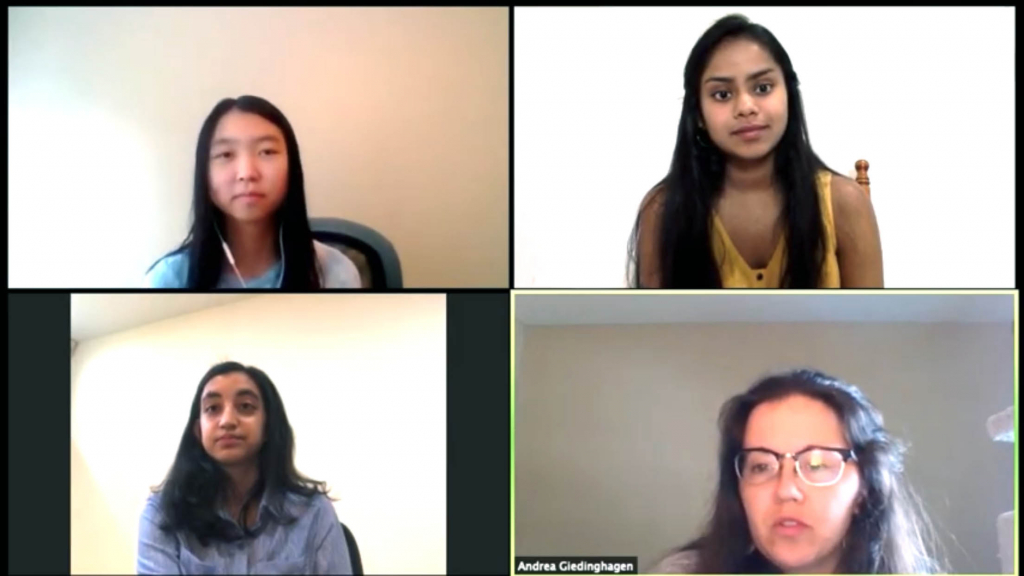 Due to the pandemic and increased isolation, we decided to interview psychiatrists about how to take care of our mental health and be proactive.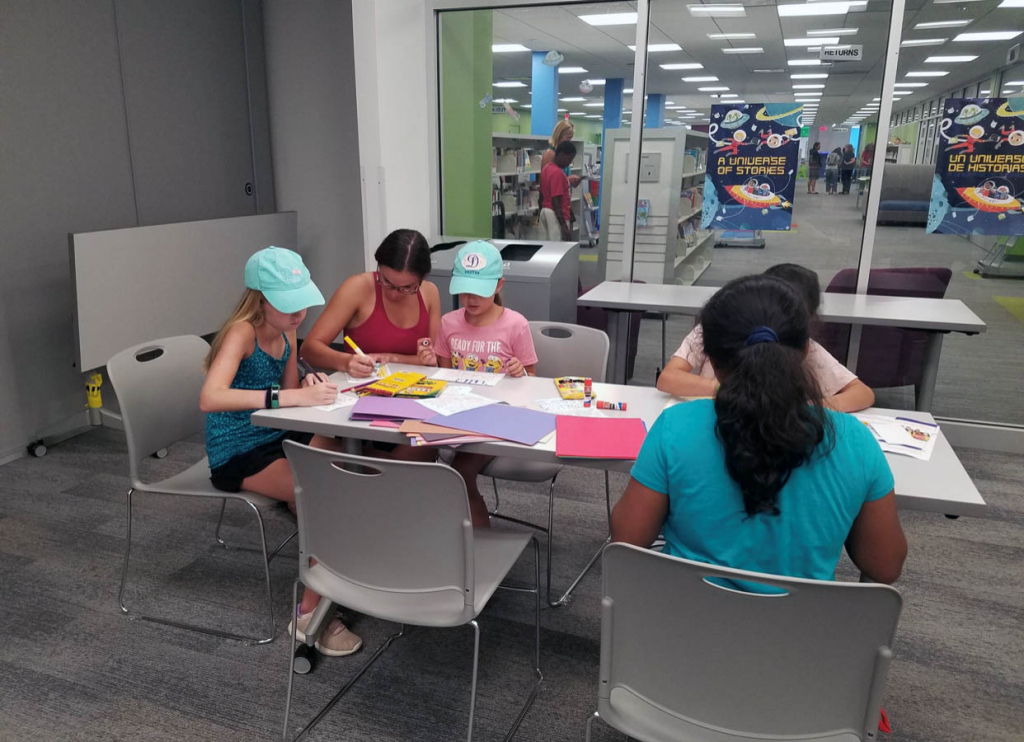 We hosted a community event where anyone could volunteer to make positivity cards that we were sending to a homeless shelter.