In Events on August 16, 2019 - 10:41 am
Second Annual CSF Summer Fundraiser a Success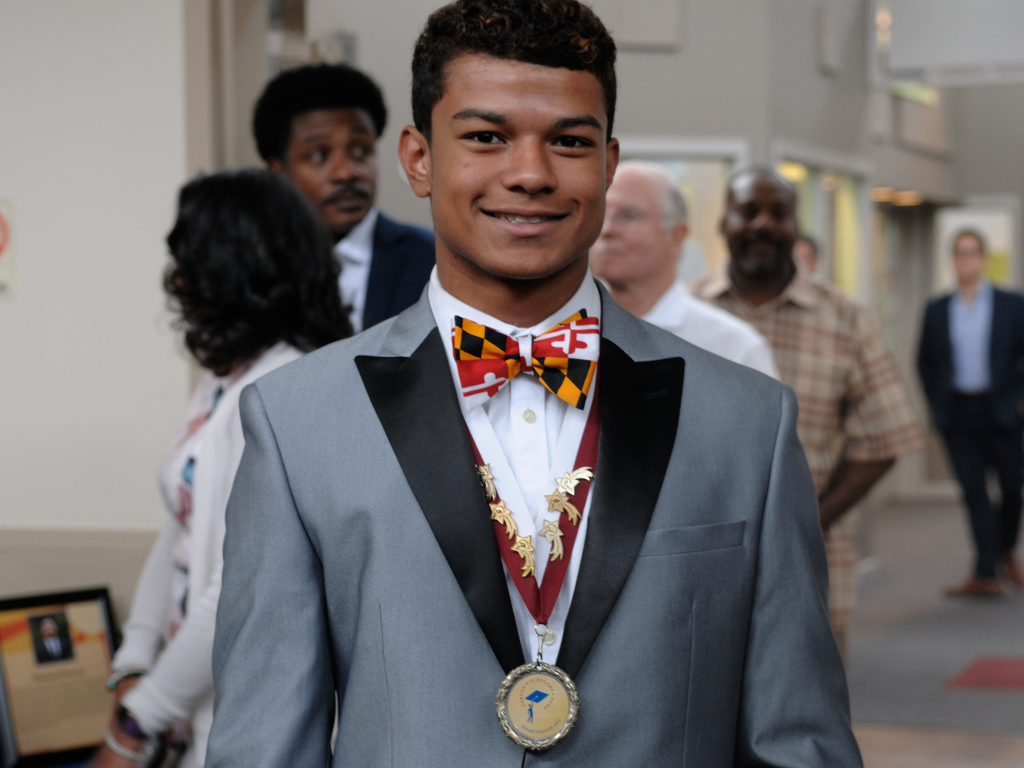 The Carson Scholars Fund held its Second Annual Summer Fundraiser on Thursday, June 20, 2019 in the Historic Savage Mill Great Room. Our hosts this year were Tudy and Steve Adler, Merlynn and Ben Carson, Jr., and Leslie and Kevin Hollins. DJ Tee supplied upbeat music, and food was provided by five local vendors. This year's theme was "summer," so the tables were covered with whimsical decor like beach balls, bubble gum, flip flop bags, children's books and colorful sunglasses.
There were several attention-grabbing items up for bid in our silent auction, including a tour of the FOX45 news station with Jennifer Gilbert, a dinner for two at The Iron Bridge Wine Company, and concert tickets to see Earth, Wind and Fire tribute band In Gratitude and Al Jardine of the Beach Boys among many other things.
The evening started with a lively welcoming from Ben Jr., who introduced his mother, Candy Carson. Candy spoke about her passion for our reading room program and how inspired she is by the young children she meets through the program. Next, Candy invited her husband, Dr. Ben Carson, to speak. Dr. Carson thanked everyone for attending and gave an inspiring speech on the power of giving. Afterwards, Steve Adler introduced two Carson Scholars to the attendees, 8-time scholar Sydnae Becton and 7-time scholar Darian Avery. The scholars spoke about the impact receiving the Carson Scholarship had on their academics, confidence, and dedication to community service.
The evening continued with Steve Adler calling for a live auction for an intimate dinner with the Carsons. This was a popular item, and eventually two of them sold for $7,500 each! At the end of the auction, Steve announced our signature "Call to the Heart," when we ask attendees to donate as much as they can to support our programs. This year they did not disappoint, and many of our attendees opened up their hearts (and their wallets!) to give to our cause. Because of these generous donations, we are able to give 15 more students a chance to receive a $1,000 scholarship to use towards college.
At the end of the evening, we raised enough money to provide over 40 scholarships for the Carson Scholars Fund. Thank you to everyone who attended and donated to our program! It was a fantastic night.