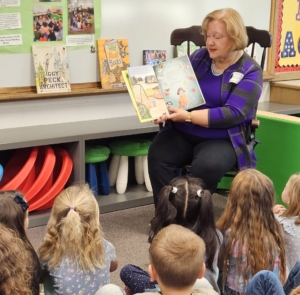 This year's featured book, Dear Librarian, was a hit for the Carson Scholars Fund's 18th Annual National Day of Reading. Dear Librarian, an autobiography by Lydia M. Sigwarth, is a heartwarming retelling of a life-changing period in the author's childhood. In the story, young Lydia and her family had to relocate and live temporarily with different relatives. Because the family did not have a permanent place to call home, Lydia felt displaced until she visited the public library. There, she created a special bond with the librarian, and the library became a place of refuge for her. Later, Lydia's family moved into their own home, and she grew up to be a librarian, just like the one she befriended as a child. Ultimately, Dear Librarian was the perfect selection for this year's literacy event. Many of our reading room school partners began their celebration with a special greeting by Dr. Ben and Mrs. Candy Carson. Schools then read or viewed the story. If time permitted, students engaged in book-related activities to augment the literary experience.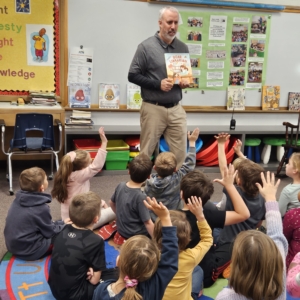 Prospect Mill Elementary School in Bel Air, MD hosted an all-assembly. During the assembly, students discussed the similar way books made a great change in Dr. Ben Carson's childhood and Lydia's in Dear Librarian. They also honored and showed appreciation for their school librarian. On top of that, Harford County Public Library representatives participated in the celebration by sharing programs that the library has to offer in addition to books. Memorial Elementary 1-2 Campus in Garden City, MI also felt inspired to honor their school librarian after reading Lydia's story. A teacher, Ms. Ryan Samonek, took her first-grade class to the reading room where they wrote letters of appreciation to the school librarian and drew pictures of their "dream space" just like young Lydia's in the book. At the end of the day, they presented the letters to their librarian, and she told them all about the wonders of the library.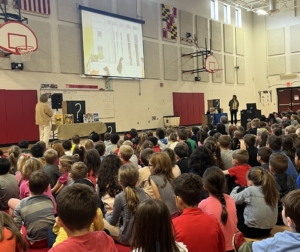 Another school that went the extra mile for the Carson Scholar Fund's National Day of Reading was Ensley Elementary School in Pensacola, FL. The school planned an entire week of activities in celebration. On Monday their reading room sponsors, Mrs. Pam Fleming, accompanied by her husband, Dr. Bill Fleming, read Dear Librarian to students in the reading room. On Tuesday students recorded themselves reading to share with classmates, and Wednesday was word day. Their week also featured Thriller Thursday Throwback, for retelling old stories and Fun Friday for discovering fun facts in nonfiction books. Talk about an exciting week! Wolfsville Elementary School in Myersville, MD also included their reading room sponsor, Mrs. Marlene Young in the celebration. Mrs. Young, who attended Wolfsville Elementary as a young girl, read Dear Librarian to an enthusiastic group of students.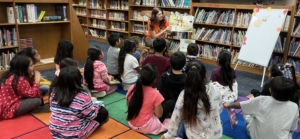 Fulton and Alsbury Academy of Arts and Engineering in Lancaster, CA got innovative by hosting a thanksgiving themed "book tasting". Students were able to sample a total of eight books presented on a dinner plate at tables in their reading room. To capture the spirit of the event, the tables were decorated with table runners, centerpieces and flame-free candles! Lydia's story was also featured at a table for students to read. To top off such a great week, a young boy at Plumosa Schools of the Arts in Delray Beach, FL began reading Dear Librarian to classmates without prompting. Way to be a leader! Our team is more than proud to see the way schools celebrated the Carson Scholars Fund's 18th National Day of Reading. Keep reading and shining everyone!
View more photos here.