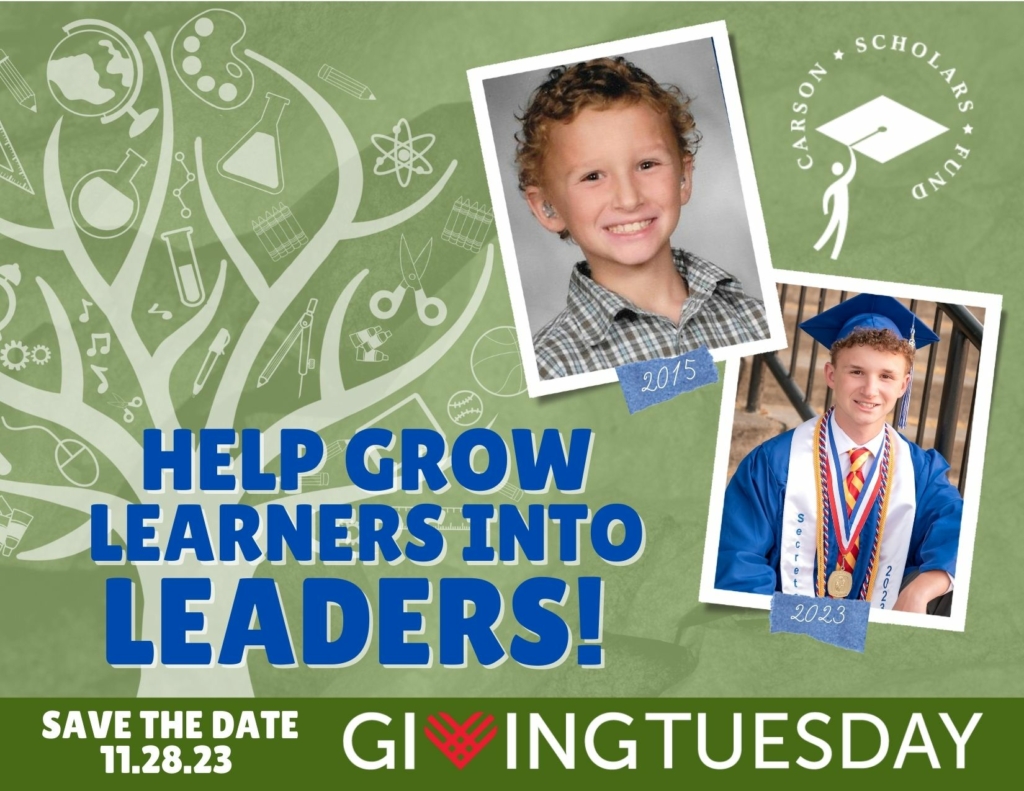 To all of you who support the Carson Scholars Fund (CSF) year-round, whether as a donor, an educator, a volunteer or as an ambassador, we share a sincere thank you! Your generosity makes a difference in the lives of so many.
The end of the calendar year is when most nonprofit organizations receive approximately 30% of their gifts. These donations provide the CSF with the ability to continue its mission. We could not do this without you! Please know that no gift is too small – or too large. 😊
If you are wondering when a good time is, it is always a good time,
but if you would like an inducement: #GivingTuesday – a global day of giving!

Save the date (Tuesday, November 28, 2023) to participate in this global day of giving. The world comes together on the first Tuesday after Thanksgiving to kick off the season of giving. This year, the CSF is focusing on growth! Growth of our scholars and growth of our organization. Check out our social media pages and emails to learn more. A wonderful donor has offered to match the first $25,000 of gifts received for GivingTuesday. To participate, please visit our website here and select Giving Tuesday as a donation option or send a check to our office and write Giving Tuesday in the memo section.

Please help us reach our goal and be a part of this fantastic day.
---
.
Why giving is good for the receiver, but for the gift giver as well; it provides an opportunity for a student to reach one's greatest potential and the giver may receive innumerable health benefits!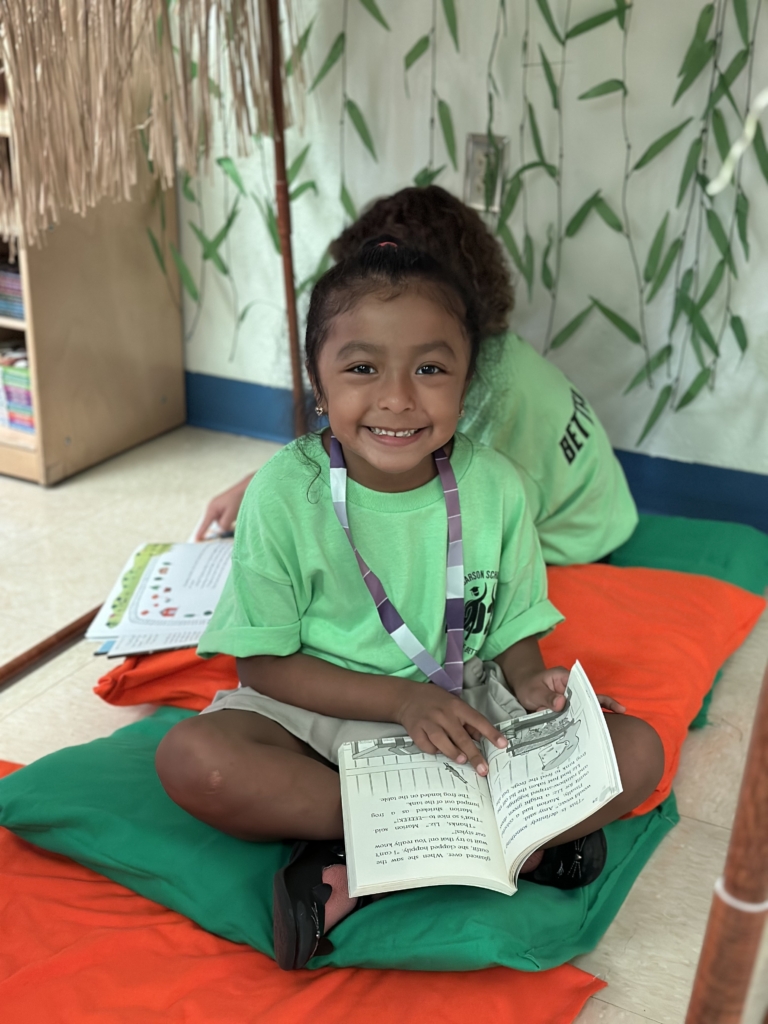 The impact created by these gestures is far greater than one might realize when a check is written, a credit card is swiped or an event is attended. The gift provides opportunities for students to reach their true potential. In doing so, all of society is elevated.
Also, did you know that giving can have incredible health benefits for the gift giver? According to the Cleveland Clinic, doing things for others makes us feel more joyful. The brain, one of our co-founder's favorite topics, produces a chemical response when a gift is given. Serotonin, Dopamine and Oxytocin are released providing a sense of connection, pleasure and a positive mood.
So, as you make your list and check it twice this giving season, please consider adding the CSF to that list. We delight in sharing that 89 cents of every dollar received is invested in our programs.
One last thing. Please be mindful of IRS rules with regards to giving:
"In Person – Physically received by the organization by Dec. 31" ("Year End Gift Cutoff – Nonprofit Accounting Academy") ("Year End Gift Cutoff – Nonprofit Accounting Academy")

U.S. Postal Service – Postmarked by Dec. 31

Private Delivery Service such as FedEx or UPS – Physically received by the organization by Dec. 31 ("Year End Gift Cutoff – Nonprofit Accounting Academy")

Credit Card — "Fully processed," i.e., approved by the credit card issuer by Dec. 31
Please accept our gratitude! From all of us, we wish you and yours a wonderful yearend!