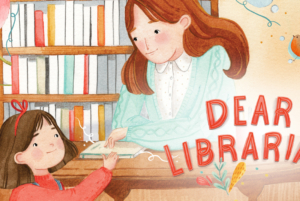 The National Day of Reading is one of our favorite days of the year – a day to celebrate literacy, good stories and exposing young minds to wonderful books.
This year's featured book is Dear Librarian by Lydia M. Sigwarth, a story about a little girl whose family is experiencing home insecurity and how she found solace and a sense of belonging in the library.  The book demonstrates the power of a library and how it can change a child's life forever.
Ben Carson/Think Big Reading Room school partners will be celebrating National Day of Reading during the week of November 13th. If your child does not attend a reading room school, follow the link below to view the story, a personal message from Dr. and Mrs. Carson, and special activities.